+1-813-472-7772

e-mail

LightPod® Lasers
We at TransCom, believe that lasers made by Aerolase are the most advanced compact laser technology for aesthetic medicine applications. These devices are FDA approved for many skin treatments. They are very versatile, portable, durable and inexpensive compared to other machines.
1064 nm Nd:YAG lasers for:
- Permanent hair reduction & PFB (in-grown hair)
- Photo rejuvenation with skin tightening
- Removal of lentigos (sun & age spots)
- Removal of telangiectasias (spider veins)
- Rosacea and acne treatments
- Angiomas and cherry hemangioma
- Scar revision (vascularity)
- Psoriasis and eczema
- Laser tattoo removal (dark colors)
- Nail fungus (fungal infection)/soft tissue
2940 nm Erbium (Er:YAG) for:
- Laser skin resurfacing with tightening

Used Certified Lasers
All of our medical lasers have been utilized for demonstration, training and other internal purposes.
These units can easily be upgraded and/or recertified directly by the manufacturer, who will also offer support in terms of laser accessories, training, and materials for the marketing of the laser services in your spa or practice. Standard and extended warranties are available from the manufacturer.
Clinical training, treatment protocols for all FDA approved indications (non-invasive and skin surgery), manuals, accessories, service and technical support are the same for used and brand new lasers.
Used LightPod machines are available for sale, lease and rent to cosmetic dermatologists, laser hair and vein centers in Tampa, St. Petersburg, Clearwater, Pasco, Sarasota, Orlando, and South Florida.
Testimonials: LightPod Neo | LightPod Era

Price of Laser
Given the unique capabilities of the LightPod lasers, we beat any competition for a comparable device. We have a very limited number of used machines. You can get the best performing, maintenance free and user-friendly esthetic laser made in the U.S. by a highly reputable manufacturer at a greatly reduced price. This is the best combination of proven efficacy for your patients and the cost of procedure for your aesthetic clinic. No other laser with comparable specifications can match this offer.
Ideal for new or expanding practices, medical spas or ancillary procedures offered by family doctors, general physicians, OB/GYN, DO, podiatrists, weight loss and other specialties.
Perfect laser for the perfect skin and ideal image!
CALL NOW: (813) 472-7772
Ask us about marketing support
LightPod Laser - Versatile Partner. Safe and Effective for All Skin Types.

Neo is a 1064 nm Nd:YAG laser for many skin, hair and nail treatments | Era is a 2940 Er:YAG laser for skin resurfacing
These professional cosmetic lasers are intended to be used for skin (all skin types and colors), hair, nail and soft tissue treatments by trained and licensed practitioners in skin and vein laser surgery centers, cosmetic dermatology, primary care or other medical specialties. Not used for SmartLipo/Liposuction. With a remarkably low acquisition cost, LightPod lasers require a modest number of monthly patient visits to become highly rewarding. Now you can offer both reimbursable medical and fee-for-service aesthetic treatments, which are very popular and of interest to your entire patient base.
About Compact Laser Technology

MicroPulse-1064™ technology enables pain-free treatment for all skin types and colors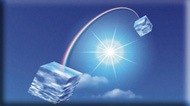 Aerolase represents a new era in compact, cost-effective performance for all clinicians and aesthetic specialists. Lasers have come a long way, and many headaches associated with owning laser equipment have been "designed out" by Aerolase. The service required for all conventional machines that operate with circulating water for cooling costs 10-15% of the purchase price per year. With a LightPod YAG, there is no water, no extra size or weight, no maintenance, and no service cost. Read FAQs about our lasers.
Enjoy adding new, profitable medical and aesthetic procedures to your practice in Tampa Bay, Orlando or South Florida. Used certified laser from SellingLaser.com guarantees an unmatched return on investment.
Quick Links

Info on lasers, treatments and partners
Buying Laser | More about LightPod lasers
Your laser contact in Tampa Bay
Sales, lease, rent to aesthetic professionals in Hillsborough, Pinellas, Pasco, Polk, Sarasota and beyond.
LaserOffers | Comprehensive laser blog
Revolution in cosmetic surgery and aesthetic medicine
Tons of articles about different types of laser and light-based devices currently used in dermatology, plastic surgery, podiatry, med spa and other laser clinics.
Nail'n'Toe | Laser treatment of fungal nails
Laser treatments for fungus under nails (toes and fingers)
Nail'n'Toe is a network of doctors (podiatrists, dermatologists, general physicians) offering the most comprehensive and effective therapy for nail fungal infections (onychomycosis) throughout Tampa Bay, FL and South Florida. Fungus laser clinics in Tampa, St. Petersburg, Clearwater, Largo, Brandon, Bradenton, Plant City, Lakeland, Florida.