+1-813-472-7772

e-mail
Marketing Support and Services
About SellingLaser.com » | Marketing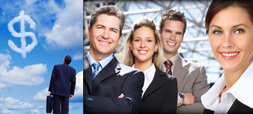 Your Marketing Goals
• Multiply referrals from doctors
• Win patients from the Internet
• Stop wasting your marketing dollars
• Build your organization's reputation (brand)
• Ethically market to your own patient base
• Become more competitive
• Increase your cash and ancillary services volume
• Increase revenues
• Get covered by the media (publicity, PR)
• Advertise tastefully and cost effectively
• Build patient referrals
• Become more profitable
If you need an effective marketing program but don't want to hire more people, we can help. You can outsource everything to us, for less than the cost of one employee. Call (813) 472-7772 or e-mail now to get more info.

"I didn't want more ideas or things to do. I just wanted someone to get me more new patients, AND handle all the details of the marketing hassle. The trouble is, I had no idea how to evaluate marketing people, nor do I even really know where to begin. One thing's for sure, I didn't want to add more people to my payroll. SellingLaser did it all. Very effectively and I didn't have to spend a fortune" - Gerard Cappiello, MD, Safety Harbour, FL
New Marketing Landscape
There are positive signs on the horizon that the nation's economic climate may be improving. Still turbulent time for many aesthetic and cosmetic practitioners...and disastrous for others. More than a few medi-spa practices are out of business or on a slippery slope to shut down. The aesthetic marketing landscape is a different place, dramatically changed by the recession.
The buying public has changed as well. Prospective patients are now hyper price-sensitive, value-oriented, and conservative about elective and cosmetic care.
For those doctors who are in it for a long haul, this is the time to rebuild the marketing plan and capture a market share. A sharper pencil is required to evaluate the Return-on-Investment (ROI).
The first must-do is beefing-up your internal marketing efforts. Communicating with present and previous patients via email and social media is often underutilized or totally forgotten. Email is a low cost tool, especially when compared to full-page, color print ads in up-scale magazines. The breakeven point for expensive print ads is high, and the effectiveness rarely follows.
Online marketing tools are relatively low in cost and the payback can be good. Tune-up your internet strategy for maximum leverage. Are you getting the most from your internet investment or is your website overdue for updates? Are you pulling people into the site with email, online advertising, a video strategy, and other tools? Do you have new marketing gateways to present? Is your website attracting visitors and page views, but the phone isn't ringing?
Your website needs regular attention, but blogs and social media have become an important part of the new marketing and advertising landscape. Do you have a blog, a Facebook page, and/or a Twitter account?
So what's the bottom line? The economic downturn has been difficult. Although the dark clouds may be parting, the slow process of rebuilding will take time and effort. A smart marketing plan can keep you in business over the long-haul and help you emerge bigger and more profitable when the storm is over.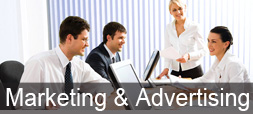 If marketing and advertising is already a regular part of building your healthcare organization, you are bound to have regular questions about what to do next and how to make what you do more successful.
But where do you turn to get qualified help? At SellingLaser we know healthcare marketing. We've been doing it for more than 10 years and have helped hundreds of laser clinics across the country.
We are available for face-to-face meetings, video conferencing over the Internet using Skype or simply by phone.
• Evaluate what is working in you current marketing and what isn't
• Build on your current marketing strategy, positioning and branding
• Create new engaging content for your websites and blogs
• Explore new marketing opportunities to determine if they are a good fit
• Discuss strategies and ideas to multiply your physician referrals
• Evaluate new ancillary and cash-based services
• Get marketing guidance based on healthcare marketing best practices
• Or for anything else that will move your marketing efforts forward
Our consulting program are fully customizable and affordable. Contact us now for details.

BACK: About SellingLaser.com