+1-813-472-7772

e-mail
Indications for Use - LightPod Era
LightPod Neo » | LightPod Era | Video Page: LightPod lasers in action »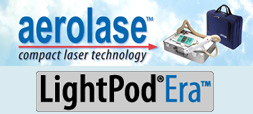 Facial rejuvenation
This is the fastest growing procedure in the booming anti-aging market, as people seek to restore a youthful appearance through the removal or reduction of wrinkles, spots and other signs of aging skin. Popular modalities such as microdermabrasion and non-ablative fractional laser therapy simply can't provide the immediate results that people often desire, while chemical peels are associated with a lack of process control and a risk of side effects.
Era Laser Specifications
Wavelength: 2,940 nm
Energy Fluence: 5 Joules/cm² on 6 mm spot
Complete System Size: 14"x 19"x 6"
Weight: 22 lbs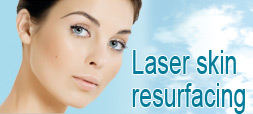 Erbium skin resurfacing
The LightPod Era provides profound results in just one skin resurfacing procedure. This device delivers erbium laser energy – a modality that has become the gold standard in resurfacing – with optimized energy parameters (fluence, pulse width, spot size and repetition rate). This allows the skin to cool between pulses, yielding efficient, uniform skin ablation while avoiding thermal damage to surrounding tissue.
The laser can be used on a full face or on a small area for resurfacing without producing a demarcation line. This allows for efficient combinations of laser resurfacing with other cosmetic procedures such as blepharoplasty and rhinoplasty, as well as with Botox treatments and the use of dermal fillers. A 100-micron ablation in the periorbital area with LightPod Era typically takes less than 15 minutes and results in removal or dramatic reduction in wrinkles, sun and age spots, acne scars and/or cutaneous lesions.








Click on an image to start the slideshow »

"This gives a physician the capability of a suitcasesized erbium laser for fullface resurfacing, yet the energy can be turned down to perform the laser peels which are becoming the standard in the industry. We can simply use topical anesthesia; we don't need local blocks or sedation. This device should be in every dermatologist's office."
- Michael Gold, MD, Dermatologist and founder of The Gold Skin Care Center in Nashville, TN.

NEXT: Video Page